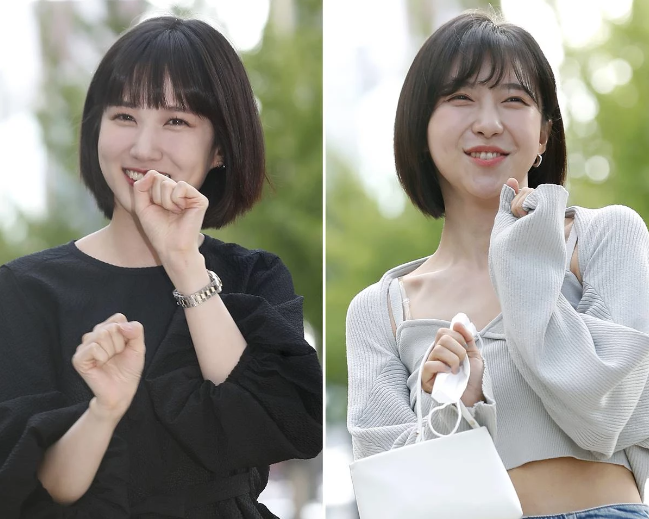 As 'Extraordinary Attorney Woo' has been breaking records, the hit drama's stars and their roles are drawing attention.

Previously Joo Jong Hyuk, who played the role of Kwon Min Woo, revealed that BIGBANG's G-Dragon was his secret to relieve his nerves. He said he found a 'self-hypnosis' method to alleviate his tension by telling himself: "I'm G-Dragon, I'm G-Dragon."

On August 24, during an interview with 'Star News,' Joo Hyun Young, who played the role of Dong Geu Rami in the hit drama, talked about her and Park Eun Bin (Woo Young Woo)'s signature greeting, which goes by "Woo to the Young to the Woo!" and "Dong to the Geu to the Ra-mi."
According to Joo Hyun Young, the viral greeting from the drama wasn't originally in the script, and she suggested adding it to the script. She said she listens to BIGBANG's songs a lot. So she was inspired by BIGBANG's megahit 'Last Farewell's intro, which goes by "B to the I to the (G)-bang bang." Not only the lyrics but also the gestures are similar.