Park Bo Gum and IU are both in talks to lead a new upcoming drama titled "Life"!

On August 26th, several media outlets reported that Park Bo Gum and IU will be the main leads of the upcoming collaboration drama "Life" by "My Mister" director and "When the Camellia Blooms" writer.

This will possibly be the reunion of IU with director Kim Won Suk ("Signal" and Misaeng: Incomplete Life"). The two worked together in the series "My Mister." If the casting is also confirmed, this will be the official project of Park Bo Gum and IU together. They were both previously in the drama "The Producers." IU was one of the leads while Park Bo Gum made a special appearance.

IU's agency EDAM responded to the reports and stated that the idol actress did receive the offer but she is still reviewing it and there's no official confirmation yet.

Meanwhile, Park Bo Gum's agency Blossom Entertainment revealed that the actor has not yet received any script or offer for the said project.

"Life" will be the latest work of director Kim Won Suk and writer Im Sang Choon ("Fight For My Way"). It will tell the story of the life of a girl and a boy in four seasons.

The series will reportedly premiere in 2023.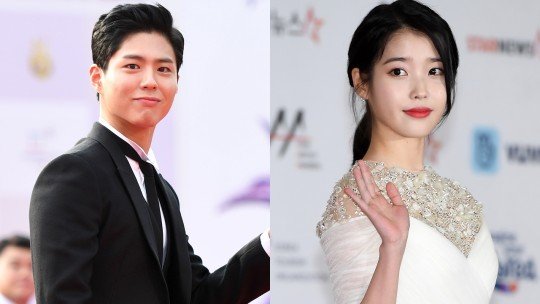 If IU confirms her casting, this will be her comeback to the small screen after the hit 2019 drama "Hotel del Luna." This year, she starred in the film "Broker" with Song Kang Ho, Kang Dong Won, Bae Doo Na, and Lee Joo Young.

IU is also part of the upcoming movie "Dream" alongside Park Seo Joon, Lee Hyun Woo, Ko Chang Seok, Kim Jong Soo, and Jung Seung Kil.

Meanwhile, Park Bo Gum hasn't picked his next drama after getting discharged from the military. The actor last starred in the 2020 series "Record of Youth."

Although Park Bo Gum hasn't returned to filming this year, fans can still watch him in the upcoming movie "Wonderland." He filmed the movie before enlisting together with Bae Suzy, Choi Woo Shik, Jung Yu Mi, and more.
Source: entertain